SIJNJA KONSTRUKTIE MACHINES
EVERY MACHINE CAN BE CUSTOMIZED
Mixer Press  B 1200-4M-V9 T10
A soft mud brick press with automatic mould circuit Clay is prepared and mixed with water, in readiness for the production process The clay is pressed directly from the mixer into the moulds. In this (NL) factory each mould makes 7 standard bricks 7 bricks are pressed each cycle The "circuit" has fully automatic washing and sanding of the mould boxes The moulds must be washed clean, then sanded each cycle Standard or special shapes are all possible Brick production up to 5000 bricks per hour depending on the size of the moul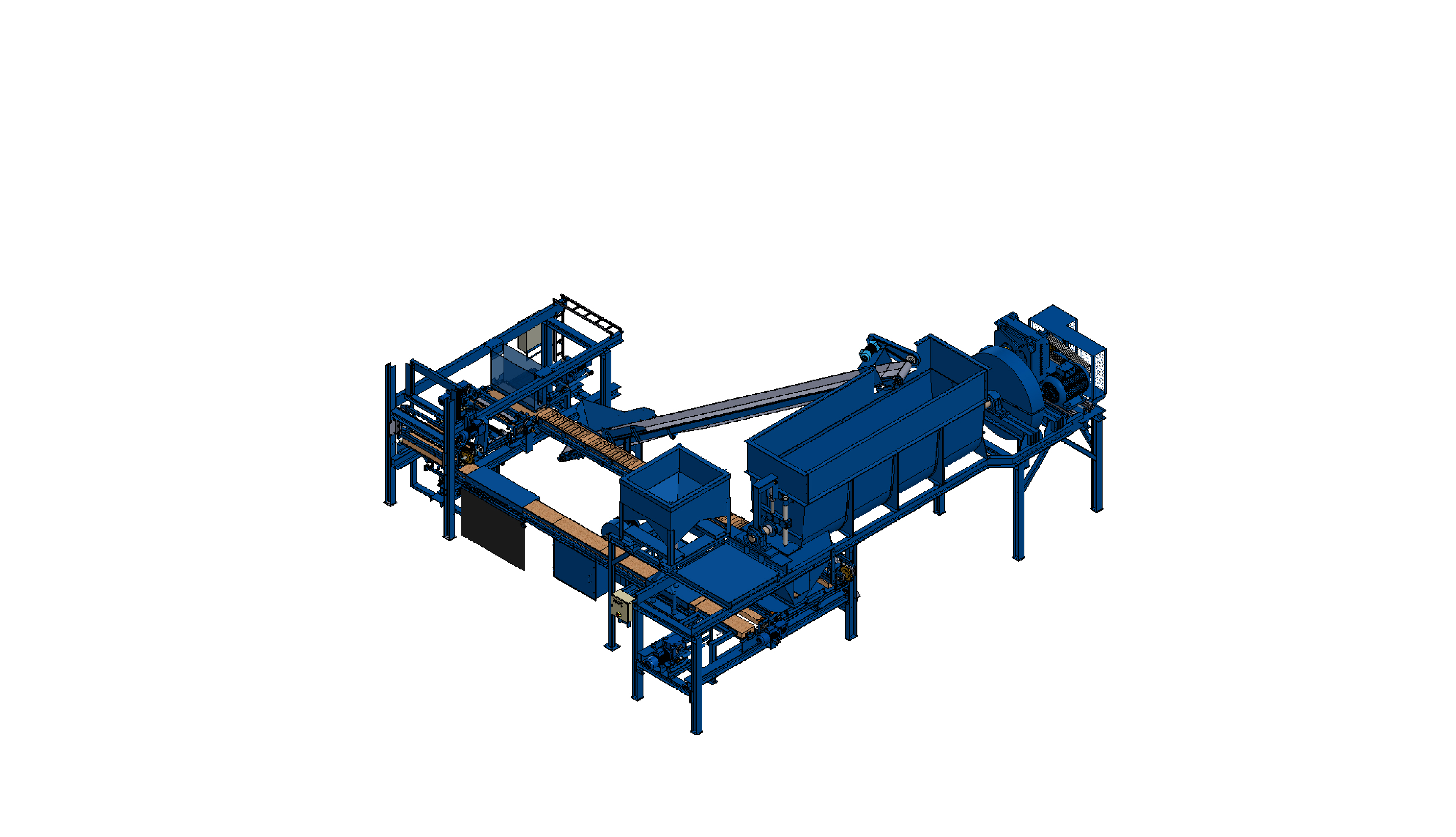 Mixer Press S 600-4.5M-V3T6
The Mixer Press S 600-4.5M-V3T6  prepared the clay in readiness for the production process The clay is pressed directly from the mixer into the moulds. In this (NL) factory each mould makes 4  standard bricks. the washing and sanding of the mould boxes must be don by hand. Standard or special shapes are all possible Brick production up to 3600 bricks per hour depending on the size of the mould.
This soft mud mixer press is one of our smallest machines and produces a maximum of 3600 bricks per hour depending of dimensions. This machine is made for small brick orders.
The mould  must be demoulded by hand!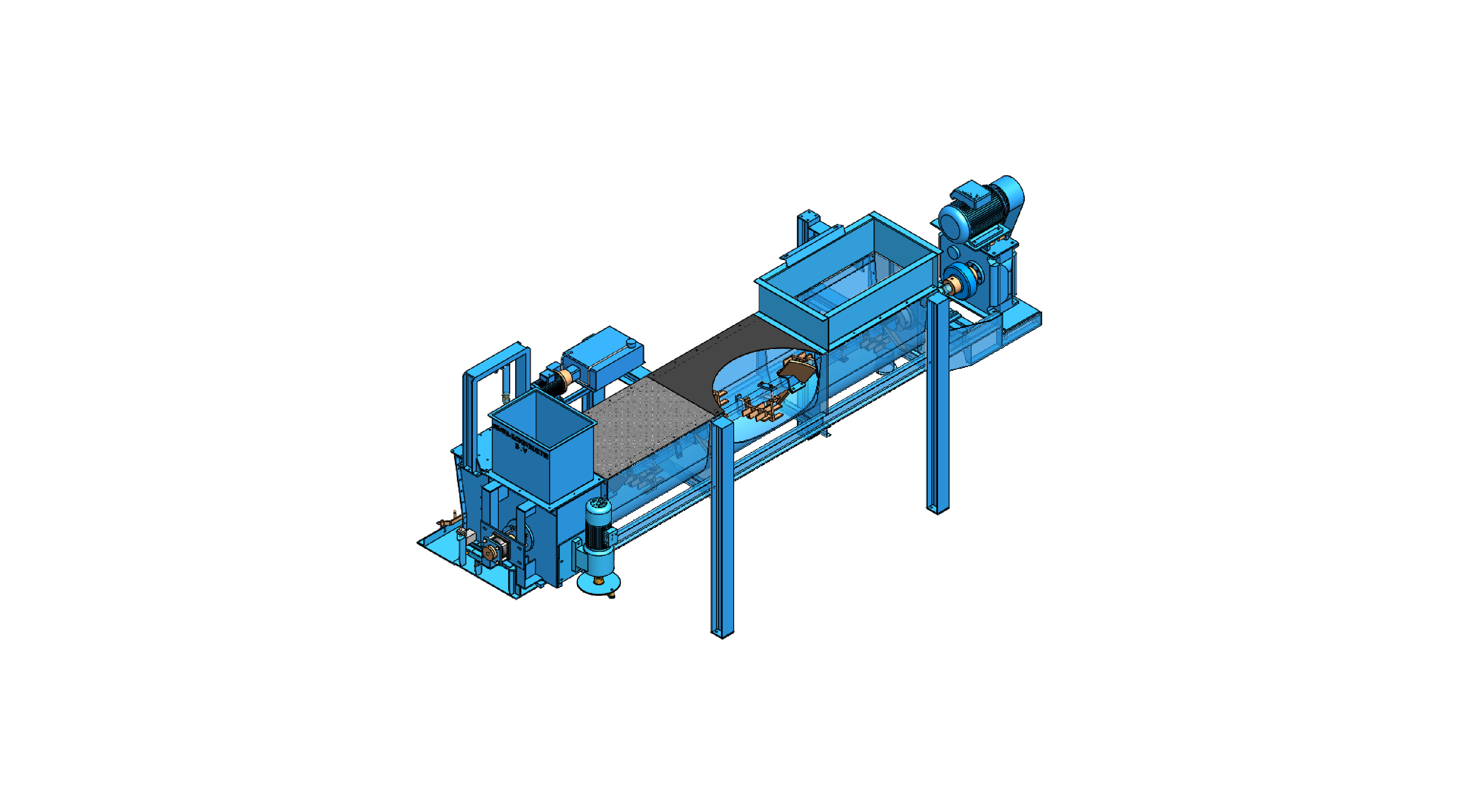 SINGLE SHAFT MIXER
Single shaft mixers are used for mixing clay with water or steam to achieve a plasticity that is suitable for the soft mud brick production. The amount of water or steam which is added to the clay can be electronically controlled.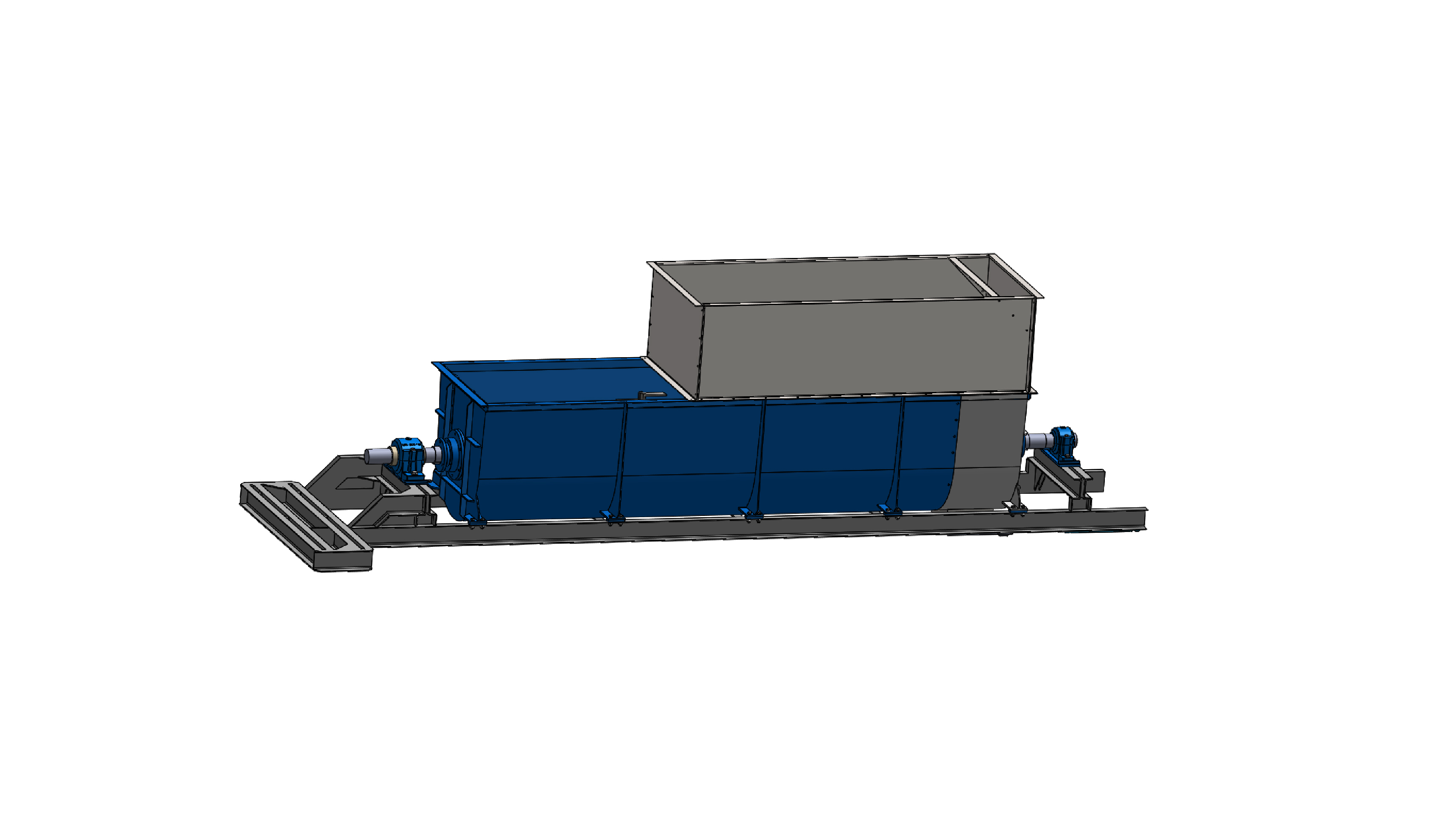 CLAY CLOT PROPORTIONING DIVICE
The clay clot proportioning device is designed to mix the clay to the correct ratio and to proporize it to the desired clay clot for the production of hand made bricks.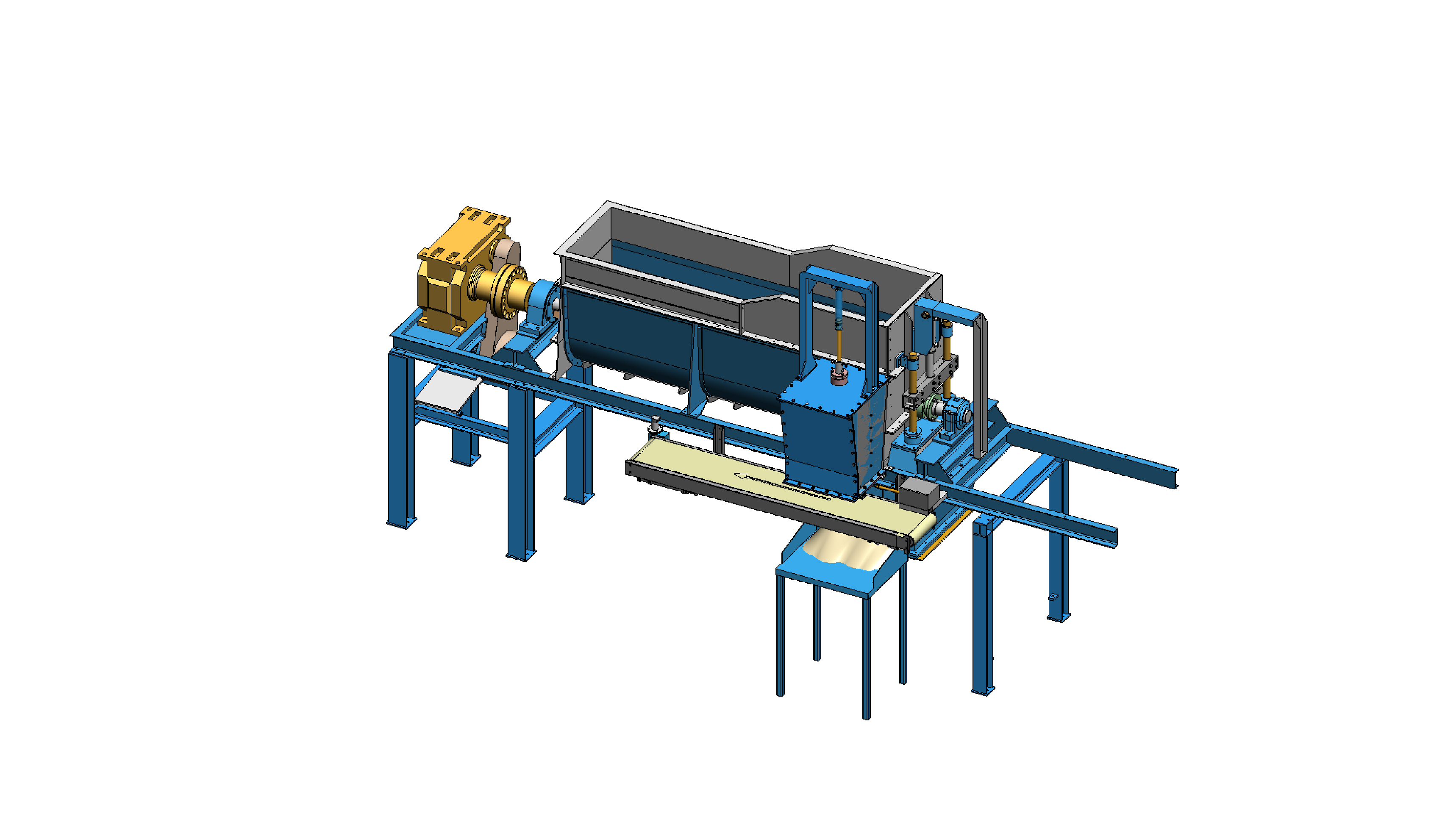 ROTARY DRUM DRYER
The rotary drum dryer is able to continuously and quickly dry many kinds of materials. Our dryer can be equipped with a diesel or gas burner.