Go to Mixer parts
Mixer parts
Sijnja Konstruktie Bv is also a supplier of machine parts. Root knives, Extruders, Propellers, Pusher plate, Screen plate, Liners,etc.
Go to REFURBISH
REFURBISH
In many cases it is possible to have your machine overhauled. Sijnja Konstruktie has a large stock of used and refurbished machines.
Go to Assembly and Disassembly
Assembly and Disassembly
Sijnja Konstruktie BV Ensures the professional dismantling or assembly at brick factories. We provide a suitable solution to your factory!
our team
Harry Sijnja
Chief executive officer (CEO)
Oetje sijnja
Chief executive officer (CEO)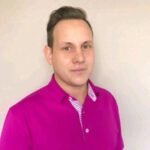 Roy Sijnja
Administration, Invoicing & PA
Hussein Chahimy
Technisch-tekenaar
Maria Sijnja
Administration
Catharien Sijnja
Administration & Invoicing
Bernard Sijnja
Head Mechanic